+6
Chivo
x43x
wang2nobody
BPP
gregory
Abrader
10 posters
How did you discover 3A toys and then what led you to being a serious collector?
The Kaiju pictured here is what led me into it all.
Back to October 2017 I couldn't even tell you who Ashley Wood was. I have owned 0 toys as an adult up to this point.
I go to Japan alot. For various reasons work, art projects etc I have been 45 or so times since 1990. I have seen lots of toys in displays and shop windows but never ever cared before. Giant Gundams, animu statuettes of size DDDD titty female soldier girls with suggestive looking bazookas in hand, characters from your favorite video games etc... cool to see walking thru an Akihabara megashoppe but no interest at all in buying. Even the really respectable mech and tank toys never grabbed me in enough to buy anything.
In October 2018 I went to do my usual and rent a spot near Kabukicho and take in some experimental music shows etc around Tokyo and Yokohama. Looking for new personal time inspiration.
I go to a show a few stations out and in the merch section everyone is selling big colorful and deadly looking kaiju under a cluster of blacklights. I have seen Kaiju many times before on the internet. But these things dont really grab you till you see them in person. I instantly wanted one. After a few minutes I realized I couldnt just by one but I had to have a lottery ticket and based on my number that was my spot in line that gives me access to buy whatever I want from the quickly selling out assortment on hand.
GAH so that's why everyone was waiting in line while I was across the street in an alley sucking down a family mart bag of 2x chu-hi and a Asahi super dry chaser.....
So I get a ticket. Im number 47! okay thats not so bad. Ask the door guy where they are at and he tells me '11' :/
A bit to wait and I watch as locals pour in an exchange big folds of yen for the quickly disappearing collection of Kaiju. I wonder what will be left when its my turn. I also only had about 40,000JPY in my pocket and no idea how much these things cost.
Finally! its my turn - of course some of the best pieces are gone. However, this one design I really wanted was all sold out but one left. The not best looking paint job of the batch. Still looked great to me so I paid 18,000JPY and bought my first toy as an adult. A Kaiju in Japan at an experimental techno show in some sub basement venue. Wait tho! I had some cash left. What else could I buy? I quickly locked on to another model and color way I would proudly own.... Drats not enough cash. All I could afford in full size Kaiju was a GID model from a new not as well known artist. SOLD. So now I have 2 Kaiju in a bag and im dancing all night.
Race to take the train back to Shinjuku before midnight. When I get to Kabukicho I head up to one of my favorite chill bars where I sit and drink for hours with a friend or 2 in a back corner usually. Im pretty glowing over the kaiju I bought so I pull the nicer one out of the bag to show it to my friend who works at the bar. One of those yakuza tout / bouncer guys from Kabukicho is in there at he looks at me and says in perfect English "Hey man that looks expensive!" I quickly put it back in the bag and laughed to myself. I bought this gory elaborate painted thing. Yes I appreciated its value but a third party viewing it as expensive from across the room made me laugh.
The next night I see that same kid in the street and he approaches me while im partaking in some of my favorite Tokyo alleyway drinking to talk toys. He asks what kind of stuff I am into - I had no idea what to say. As a kid I was into GI Joe, Transformers and Inhumanoids..... He tells me I should write his friend in Hong Kong who runs merch for a large chain of toy shops and booths / stands. I took the guys info and moved on, it didn't mean much to me at the time. In fact I almost threw the guys info out a few times tossing stuff in my hotel room.
For about a month I was obsessed with tracking down Kaiju from sculptures and painters that I liked. The releases are also often toy show only or special web drops and lotteries that some of the best colors. Looking for and getting excited over buying opportunities on the secondary market that made sense. (most secondary market buying ops are overpriced but every now and then a guy just wants to sell and unloads stuff for a little over list - if you are fast and hungry you clean these guys out)
After a while the kaiju buying inertia slowed down. Pretty much found everything I wanted for my own collection. A Buddha shrine sized display of the stuff.
Looking for something new hitting up other sites I discovered 1000toys. I loved their cyborgs and synth humans. Got a few of those. Discovered they produced a great Kojima Productions mascot astronaut. Bought that from a shop in china....then I saw my first 3A stuff. the Doom Marine and the Metal Gear Rex 1/42.
Doom is likely my fav video game property of all time. I loved the 2016 game and the 3A doom marine really captured that likeness. The Metal Gear Rex? It was the thing of dreams going all the way back to my several hundred play thrus of Metal Gear on the NES.
I quickly bought the Doom Marine (sadly couldnt find the chainsaw version) LOVED it! 3A Great first company experience.
I had to have the Metal Gear Rex too! Tracked it and the Ray down and ordered them up.
The experiences weren't as solid as the Doom marine but Metal Gear has a special place in my soul so I would carry these unfortunately sized toys with my belongings for some time.
Poking around 3A on the web I discovered the NOMs, WWR and Evenfall. I tried a few of those and loved them.
Noticed the best WWR and Evenfall pieces were rare and overpriced on Ebay.
Remembered I was given a toy vendors info in Hong Kong and reached out. Super nice guy! had several of the 3A pieces sold more in Asia but only 1 or 1-2 of most of them.
I bought one and waited for it to make the trek. Once arrived I verified its authenticity. Then I panicked and started buying everything I had access to thru this Hong Kong connection. I was buying so many pieces they were clustering everything up together and sending me these baby grand piano chunk sized pieces of freight.
Its been a mega freight process of receiving it all - breaking down the mass piles of outer wrap, then the hard 3A shipping containers, then the boxes the toys come in. About 3 times a day there is an opportunity to break open a new 3A toy fresh out of the factory carton. Its a glorious yet busy time when I can get to it.
So now 3 months later and I know who Ashley Wood is (there was also a phase where I thought he might be a hot chikka - "Ashley") and im a serious collector with so many pieces I have them broken up between three locations and some in storage. Inspired to find a way to display it all tho in the near future.
As my last shipments start tp arrive I am sad that it seems 3A won't be making more of this kind of stuff. I do realize im quickly in a few weeks living every unboxing moment 3A members lived since 2008 - so its way different for me.
Im looking at 2019 and wondering what's next. Im caught up on all of the old stuff I wanted. Whats new for WWR, Popbot, Evenfall, TK/TQ?
3A said future Mort 13 is a glimpse of 2019. Sounds good to me.

Abrader

Yesterday Kid




Posts

: 79


Join date

: 2018-12-09



This is a cool subject. Pretty rad story too!

There are things planned with Ash and Kim for 2019 and beyond, but unfortunately I can't go into detail. If anyone is able to make it out to Shanghai in April, it'll be a fun show and honestly the Shanghai Toy Show is a truly cool and equally baffling experience just by it's sheer size.

I guess for my story, I discovered Ash from going to my local comic shop in San Diego. Chris Ryall and a number of the early IDW folks were on the same lunch schedule as me. I homeschooled junior and senior year due to illnesses and would go to my comic shop to get my new comics on Wednesdays and we'd all end up at the same LCS around the same time and would small talk about books or licenses IDW were pursuing at the time. I think I might have been one of the first people to learn IDW had picked up the TF license after the Dreamwave debacle many months before it was announced. Popbot Reader had just come out and if it wasn't for Ryall joking with the clerk about how the book didn't need to be on the adult shelves, and then telling me I'd dig it, I might not have picked it up.

Cut to SDCC later that year, Ash had a signing and I was on the hunt for the rest of the Popbot books and anything else he had put out. He brought me into the conversation he was having and chatted with me like an adult, like a human being, not a customer, not a person that was annoying him for a signature, and he treated my friends with the same dignity and signed every issue of Metal Gear Solid for them. He told me to swing by Scott Eder's booth and he'd have some of those books there and he'd save one for me (Gutsie Gator) or he'd point out booths like Stuart Ng or Bud Plant who might have the out of print stuff I was after. I'd been going to SDCC since 1994 and no other comics artist/creator outside of Gaiman had conversed with me or my friends like that. Left an impact and every year I made it a point to get something signed or say Hi and shoot the shit and he remembered me every year.

I couldn't afford the Berties or NOMS when they were first announced and put up for sale. I was working at a mom-n-pop video rental during the day and a music venue at night. During SDCC that year he had the Bramble prototype at the IDW booth and I fell in love the moment I saw it and after that con I borrowed a credit card to be able to buy it as soon as it went for pre-sale. The moment he announced on his blog he was starting a forum for 3A, I jumped on. I'd been lurking on the TFW2005 boards since the early 2000's, but hadn't participated much, so this was my first real forum experience. Interacting with people on the boards was a joy. I've made some of the longest lasting friendships of my life from these boards and it has opened up some incredible opportunities and journeys across the world. And putting in time and effort and being recognized for that and that leading to a job with Ash and Kim and 3A truly changed the course of my life.





_________________
Instagram
Chris Ryall seems such a nice guy - met him in Ireland at a comic con 4/5 years back and he had zero ego and tons of enthausism.

Knew of ash through 2000ad and came to 3A because of the licence - skipped Tharg (since acquired) as assumed Dredd would be 1/2 months down the pipe... ha! Bought 3AA year 5/6(? Lassie) and thought it was amazing. Stayed ever since.

Dead Cosmonaut and Blind Cowboy my all time fave 3A, even more so than Dredd or the ABCs. So many great figures came out I hope those days come back.

BPP

Tomorrow King




Posts

: 342


Join date

: 2015-03-05



Good stories guys! See you in Shanghai!

Sent from Topic'it App

wang2nobody

Kitty Litter




Posts

: 17


Join date

: 2018-11-17



In the mid-nineties I was collecting Spawn toys, then Star Wars, then Simpson figs, along with a random McFarlane thing here and there. All were in their packaging and displayed for several years until they all ended up in storage bins. It was winter 2008 and I finally decided to get rid of it all. I was able to sell the Star Wars and Simpsons stuff but no one wanted the Spawn figs. I ended up donating them to Toys for Tots. I'm sure there is a screening process, but I liked the thought of a 7-year old getting an Angela or Malebolgia fig.

By Spring 2008 I was toy free and enjoying all the room I had created in my closet. I had just started getting into art collecting (mostly prints) and figured I could put my effort into that. That summer I picked up a Hi-Fructose magazine and in the back was a picture of Desert Bertie in some sand and I was blown away. I believe they called it Bertie the Pipe Bomb or something so I began googling and found Bambaland was selling the Desert and Dirty Deeds. I spent several days deciding which one I wanted and settled on Deeds. I had been toy free for about 3 months. I had not read WWR and had no context, but I just liked the design and weathering. I proudly displayed him on a shelf in the living room. This led me to Ashley Wood and I remember looking on ebay and seeing the original Nom de Plume selling for $300 or something. I had missed the sale by a few weeks but it didn't matter because I only wanted bots. I told my wife that people were crazy spending that much money on a doll. What idiots!

I started following Ashley's blog and when Noir was announced it didn't even register, because it was just a doll. Still hadn't read WWR and still had no context. But then Deep Powder was announced and I had to have it. I convinced the wife that I only needed these two bots and I would be set. What more could they release that I would need? More human figs? Pffff.....

When the forum was announced I lurked for a few days before signing up. The people seemed generally normal and I wanted to join in the fun. If you had told me where this would have taken me almost 11 years ago I wouldn't have believed you. A toy forum changed my life completely. From the forum I heard about Jeremy Geddes which lead me to a local art gallery that just happened to be showing a piece of his for a Hi-Fructose show. I had been to the gallery before but this was an original Geddes and I had to see it. I took a few pics and sent them to Hi-Fructose which they ended up using on their site. I was smitten! That snowballed into covering openings and artists in the area for them and Arrested Motion. Being able to meet and cover many of my favorite artists throughout the years had given me a purpose since I wasn't artistically inclined myself. When my wife got sick, everyone was so supportive and led to me curating an art show with most of my favorite artists participating, including Ash and Jeremy. It was a huge success and I still can't believe my name was in an advert published in Hi-Fructose, the same magazine I first saw Bertie in. It had come full circle.

The forum helped me connect to many other people and I've gained so many friendships from it. I'm a little bummed that participation has waned, but at the same time, I've slowed down collecting myself and life has a way of making you busy. Not sure where ThreeA is headed but I'll be here, kickin' the can and annoying Eric.



Great stories guys!

I found 3A at a time when I was at the end of my comic book collecting hobby.  For me the titles I was collecting had gotten repetitive in story and art and so I was ready to move on.  

I also wanted to have a go at my own creative needs.  A friend had given me the book Mythology:  The DC Comics Art of Alex Ross by Chip Kidd and Geoff Spear. It showcased Alex Ross' story into comic book art and his techniques.  Anyway, I was inspired from this book and got the idea that a figure model would be good to use as reference material when creating my artwork.

 I knew I couldn't afford to hire a live model at my every whim so I thought a 1/6 scale poseable figure model would be the next best thing.  So this brought me to do an online search for the best 1/6 scale poseable female figure. I never found one, but in my search through countless online photos, I would come across images of Naga and Yama.  

These figures didn't register in my mind until about the third pass at them.  At which time I realized there was nothing out there that compared to them at that time in 2009.  They were a sleek streamlined urban type of figure.   No nonsense to them. This eventually led me to search for them to buy.  Of course, they had been long sold out to my dismay.

But I kept obsessively searching for them which eventually led me to the old blue hyperboards forum.  I hadn't been part of any forums at that point and from what I was reading this was my jam.  Everyone was welcoming at the time so I jumped in and joined.    And the rest has been a joyous distraction.  Suffice it to say that I haven't created much artwork since then, but I've found a new creative outlet in customizing figures and toy photography.

Chivo

Nom di Sciple




Posts

: 2572


Join date

: 2015-03-02


Location

: Welcome to the Underverse!



What got me into 3A, the answer is simple. 3 words, Metal Gear Rex...Granted it was sold out on Bamba but someone here led me to Sideshowtoys whom had the Rex on Pre-order, which obviously I got from SS, my first item from them.
From there I decided to add Bambaland to favs and started to research TK's, Brambles, Squares etc. Jumped on 3AA the following year. Had a 3AA since but alas, good things come to an end. Curious to see where Wo3A takes us.
Side note: Still have both versions of MGRex and MGRay's and a shit load of other awesome 3A figures. I even had my brother comment on how cool the wwrp Dropcloth set of bots looked. He is not a toy person so that's some good praise right there. Also still have them.

Joshimus

Oyabun




Posts

: 589


Join date

: 2015-04-05



x43x wrote: Not sure where ThreeA is headed but I'll be here, kickin' the can and annoying Eric.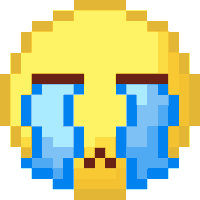 I started out by collecting comic art at the beginning of the 90s. My time was split between bands/guitar/music and art.
I was aware of Ashley Wood from the old Image comics days thoughout the 90s. Primarily as a cover artist on the Hellspawn books. His work of the time was vaguely interesting, but frequently digital and so AW was on the periphery. He did Popbot, and I thought the art also looked interesting, but I didn't really buy the books, as it hadn't quite developed into an interest for me yet.
I did buy some toys in the 90s. Had a huge shelving unit full of the stuff. Clutter really.  And like Robbie, I gave Toys for Tots one of their oddest toy donations sometime around 2002 or so, for the same reasons. I'd mostly stopped collecting toys and art right around 2000. Sarah and I got married, moved into our house, and I was just busy with other things. Playing guitar had taken over my interest again.
Then D'airain Aventure came out in 2007, and I was done for. Especially when Scott Eder started selling Ash's originals from that book. I bought the inside cover of the first issue. It was the most expensive piece of artwork for me up to that point. That's how committed to it I was. It moved me that much. The original was a pretty good size, and it looked so amazing in person, as art often does. It was a slippery slope. And so after a near 7 year hiatus from art, I fell back into it in a gnarly way. I took a hard look at some of the comic art I had amassed from the previous decade, and decided to sell off chunks of that work, for a variety of reasons, and I put that money back into Ash paintings.
This was also around the same time as the ToyWorks Berties came about. I saw the same ad as the others, in HF. I'd no interest in more toys, but it was so different, I talked myself into the $300(?) to snag one off of Bamba. I liked the look of Deeds, but I went Desert Rat, because I thought the wear pattern on it looked more "authentic".
Then I ended up with a DP Bramble, and those first TKs and so on. And like most around that day, I found out about the original forum when AW posted he'd started it.
That led to a great many things. "Art Mod" for a time. Having lots of 3A toys. Traveling to China. Meeting some folks I consider genuine friends to this day. I've seen so much of Ash's personality and creative philosophy rub off on so many boardies over the years. Some may not even be aware of how much, but I still see it.
I've always been into 3A for Ash's art and creativity. The licensed stuff has never been my thing.
It's been an occasionally bumpy road, but even still... not bad, 3A. Not bad at all.
-e.

ESeffinga

Nom di Sciple




Posts

: 1214


Join date

: 2015-03-03



I don't know exact dates, and some details in my memory are sketchy, maybe someone can correct me.

I noticed Ash's paintings originally in comics, like the cover of a Spawn TPB I had (I think Blood and Shadows?). at the time I was a huge fan of Dave McKean's art and Ash kind of came up in "similar to" posts. This had to be in the late 90s early 2000s. Now this is where I could be extremely wrong, but at some point I swear Ash had an Amazon store (or similar) and was selling paintings on there? I remember really wanting to buy something but I was like 18-19 at the time and putting all my money into college and couldn't afford $500-1000 for one. If this isn't a false memory, I'm really kicking myself for not buying when I could (someone please tell me Ash never sold paintings on Amazon or similar). I tried to keep up with Ash's works and found Popbot and became a huge fan of the art and the story.

Anyways, it wasn't until years later I found that Ash did 3A and made toys. Of course I had have something and searched all over the web. eventually I found and ordered a blind box MK1 Square (russian I think?) and an Uncle5 Dropcloth off of some reseller toy site. So this had to be around ~2010. I then found out about bambaland and 3AA which had been going for a few years by then, and got a little annoyed that I couldn't join and get access to stuff... However, after sitting up in the early AM, F5ing like my life depended on it during drops, I realized that back then the bambaland website was a bit janky and there were workarounds, and while I'm not proud to admit it, I got myself some 3AA exclusives like Shadowmode Little Shadow and Kyuuketsuki because the site was pretty broken back then. The next year, as soon as 3AA membership was available I signed up.

The last few years I kind of dropped off on the collecting and membership due to money and space limitations, but I still have probably 40-50 figs, some prints, books, and those stressful late nights refreshing like mad while bitching on the forums were good times.

I would still love an original painting at some point, or better yet a commissioned piece that I could get translated into a tattoo, but those are just dreams at this point.

noisebot

Kitty Litter




Posts

: 18


Join date

: 2015-07-29


Location

: Vancouver, Canada



Mine was through watching Pitu's videos of his Popbots figures.

I was already into 1/6th scale at the time, buying on Hottoys, Enterbay, and Medicom toys.
After watching Pitu's video, I also found some other vids of other WWR collectors, I then googled Ashley Wood, and then to Ebay.
I found Wwrp EMGY Armstrong selling for 45 bucks ,along with Medic Armstrong at the same price, I used my saved up lunch money to grabbed em.
I then moved on to the Wwrp Nom de Plume, I was totally in love with the weathering game and whatnot.
I googled around and have found this forum, well the older version of it, I found out about the preorder date of the Ankou 3 pack, my first F5 bar experience.
I later researched a bit more and found TK SOH for sale at some local comic bookstore, I scored him without hesitation, then came TK Showa, Tracey, Jung de Plume, Kuan ti, Gebi and loads more than I could remember.

Anyway, I have moved on from mass collecting, but I'd still buy some random 3A stuff every once in a while just for the fun of it (when I got some extra dough left to balls around, and for the good old memories I had of the F5 bar.
---
Permissions in this forum:
You
cannot
reply to topics in this forum